With this app you can type text and listen to it.
You can even records your own voice.
It has a lot of nice extra features.
There is even a simple learning mode to check if you can pronounce right.
Features:
– Convert Text to speech
– Convert Voice to Text
– Change speed and frequency of voice
– Offline Mode
– No annoying notifications
– Play your favorites as widget
– Send sound files to other apps (chat-apps / email)
– Many of voices to select
– Record sounds/voice from microphone
– Play / Pause / Stop
– Export audio as file
– Save voice as Ringtone
– Save voice as Notification
– Lots of languages
– Funny and Educational App
– Translate Text in 80 languages
– Simple and easy to use.
– Save voice to a favourites list.
– Test if you pronounce right
– Training mode for pronunciation
– Helpful for speech impaired people
– Useful for deaf people
– Improve your pronunciation
– Improve your speaking skills
– It has many English accents: American, British, Indian , Jamacian etc.
– Many female and male voices
– Practice phrases
– Indicator shows when the app is speaking
– Copy and paste text
– Funny Audio-filter
– High quality microphone recording
– Speaks selected text
NOTE:
– This App protects your personal data
– To create widget you must first add the voice to the favourite-list
– Your device must have a Text-to-Speech engine to work.
– Some functions require internet connection (language translator, download new voices)
– Some functions are experimental (export)
– The Permission 'Access to Memory-card' is needed to save mp3
– The Permission 'System settings' is needed to change Ringtones
– The Permission 'Microphone' is needed for audio recording.
Screenshots
Download this App here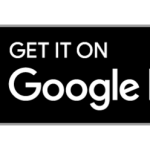 or download the .apk file here